Ant Control Affordable Pest Control Services
Washington D.C. Ant Control
Choose N & N Consulting & Pest Control to Keep the Crawlers Out
Ants are living proof that big things can come in small packages. Or, to be more precise, small packages that come in large numbers. Ant colonies can number from the thousands up to well over a million ants, and those sheer numbers make them a major nuisance to deal with. At N & N Consulting & Pest Control, we can help you keep your ant intrusion under control with tested and proven products as well as professional pest control application and maintenance.
When you leave your pest control to the pros at N & N Consulting & Pest Control, you're putting it in the hands of a team that has your best interests at heart. We are a family-owned and operated pest control company with an eye for the finer details and a strong motivation to obtain your satisfaction. We service a wide variety of customers, including schools and homeless shelters throughout the DMV area, and we can proudly offer your home the same level of service that is trusted by all types of customers.
Call N & N Consulting & Pest Control at (301) 945-7178 for an appointment today!
We Handle All Types of Ants
Ants come in a variety of shapes and sizes, and every different type of ant has different behaviors, tendencies, and characteristics. Some ants tend to send scouts out alone to find food sources before moving in en masse. Other types of ants may send ants in smaller groups to locate resources and return to the colony. Either way, if you see just a few ants crawling across your kitchen floor, don't hesitate to take action—more will be on their way shortly if you don't.
Our ant control includes prevention for all of the following:
Odorous house ants
Fire ants
Field ants
Pyramid ants
Pharoah ants
Carpenter Ant Control
While fire ants may be the most notorious, carpenter ants are arguably worse. Fire ants have a painful sting, but carpenter ants can hit you much, much deeper. These crawling insects get their name from their affinity for eating wood, and they are not all that different from termites when it comes to how much damage they can do to your home. A colony can greatly jeopardize your home's structure, resulting in extensive and costly repairs.
At N & N Consulting & Pest Control, we offer solutions to help you keep carpenter ants out. Our pest prevention methods are focused on excluding these ants, keeping them away from your home and the wooden structure that keeps it standing.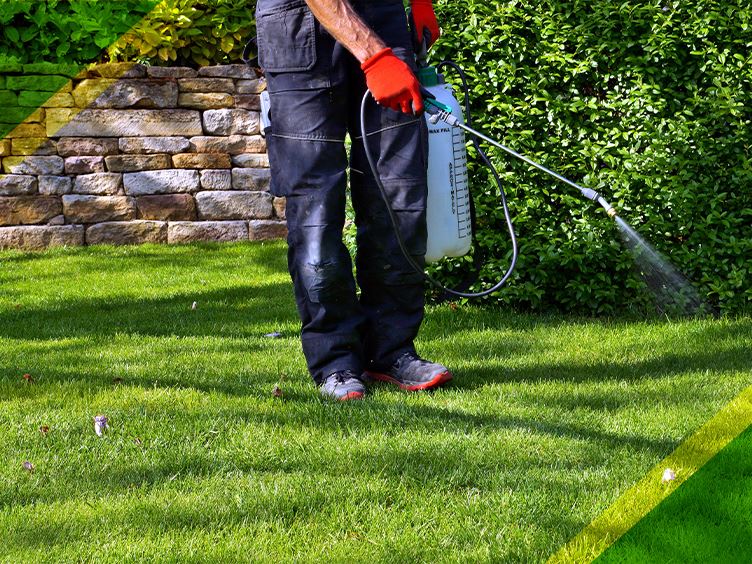 N&N Consulting & Pest Control provides Quality Service at a Reasonable Price. Call (301) 945-7178 today for bed bug control in Washington, D.C.
FOR EXCEPTIONAL SERVICE & LASTING RESULTS
Call N&N Consulting & Pest Control!
Do you offer thermal fogging?

Yes, we offer thermal fogging depending on the severity of the infestation. The service is priced based on square footage.

Do you offer heat or chemical treatment for bed bug control?

We more commonly use chemical treatments for cost-effectiveness, but we also offer heat treatments.

Do you use eco-friendly products?

Yes, we have a selection of products/ chemicals and we commonly try to use eco-friendly products first.

How often do I need service?

Depending on the severity of your pest issue, we would recommend monthly, twice monthly, or quarterly service.
More Common Questions
Are all red ants fire ants?
No. Fire ants get their name from their distinctive red color, but not all red-colored ants are fire ants. In fact, not all fire ants are the same, either. There are several different distinct species of ants that are referred to as fire ants. Fire ants are tremendously common across North America, but fire ants in one area may not be the same as fire ants in another.
How do ants find my food so easily?
You know how your dog has the ability to smell a piece of cheese from all the way across the house? Well, an ant has a sense of smell many times stronger than that. Ants are believed to have one of, if not the best sense of smell in the entire animal kingdom. That means they can pick up smells far too small for the human nose to detect, and those tiny odors can draw them into your kitchen from afar.
What is an easy way to keep ants out?
A pest prevention plan from N & N Consulting & Pest Control will help you keep ants at bay by forming a protective barrier around your home. Keeping this barrier strong with frequent retreatments will help keep ants at bay for good. However, you can also go a step further by keeping your home clean and removing odorous trash like spoiled food only when you know it can go straight to your outdoor bin.
Looking for someone to help you with your ant problem? Reach out to N & N Consulting & Pest Control today for more information!

Wonderful

"They were very informative.  They've been wonderful here in the pavilion."

- Anastasia W.

Excellent Service

"If I have any issues I just speak with the owner and he handles everything always."

- Belinda J.

Pleasant

"Great to work with, easy to get along with, and pleasant."

- Lois S.

Very Satisfied

"We were very satisfied. We are using them for many years now."

- Sheila B.

Thorough & Informative

"He made helpful suggestions and the price was very reasonable! I will definitely be using them again."

- Katherine G.