Rodent Control Affordable Pest Control Services
Washington D.C. Rodent Control
Effective Rodent Solutions from a Locally-Owned Business
Do you hear the tiny pitter-patter sound of feet scurrying through the ceiling over your head? Do you smell the distinct stench of urine somewhere in your property? Have you found droppings in your pantry, garage, or bathroom? These are just a few of the tell-tale signs that you might have a rodent problem. And if you're seeing these signs, you shouldn't hesitate to reach out to the experts at N & N Consulting & Pest Control for experienced Washington D.C. rodent control services.
At N & N Consulting & Pest Control, we're here to help the DMV's home and business owners find a fast, effective, and comprehensive solution to their rodent issues. We know that rats and mice are hard to get rid of, but we make the process easy with effective elimination and extermination techniques that get rid of your problem quickly. We're proud to be a local, minority, and woman-owned and operated company, and we treat all of our customers with the service that the big guys couldn't hope to manage.
Find out why so many home and business owners just like you turn to N & N Consulting & Pest Control for rodent control services in the DMV area! Call (301) 945-7178 for service today.
Washington D.C. Rat Control
When people think of city life, they think of a lot of things. However, rats are definitely among them. Wherever humans have lived in large numbers, rats have also made their living, as they can easily find resources like food, shelter, and water near people. Rats are often intimidating due to their large size, scaly-looking tail, and somewhat aggressive demeanor when cornered. However, they tend to try to stay out of sight as much as possible. Rat control typically includes strategically placing humane traps that capture rats for proper removal. Likewise, it also typically includes a careful and comprehensive analysis of your property to figure out where your rat problem may have come from so you can eliminate their entrance.
Removing Mice Wherever They Hide
Unlike rats, which tend to live alone, mice tend to exist in larger numbers. Where one mouse might be present, several more might still be hidden away, and this makes removing mice exceedingly difficult. And because no two homes are alike, no two mouse problems are the same either. At N & N Consulting & Pest Control, we approach every mouse infestation with a fresh perspective and tailor our techniques for better results.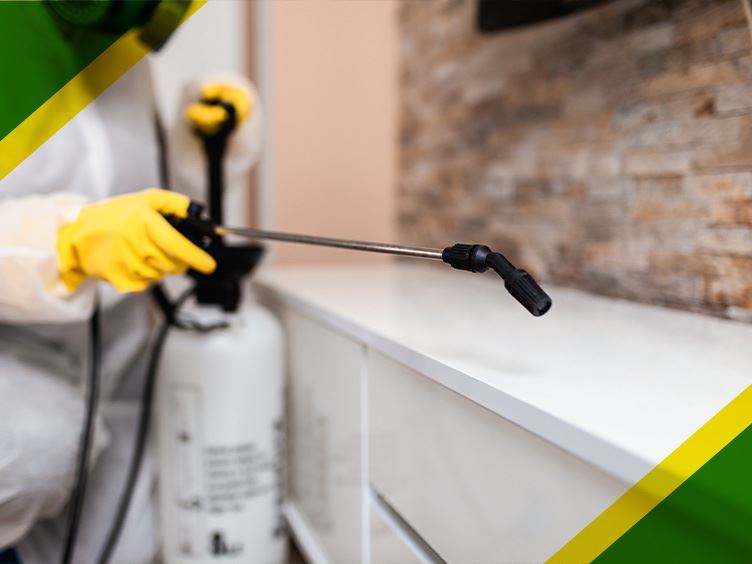 N & N Consulting & Pest Control provides Quality Service at a Reasonable Price. Call (301) 945-7178 today for rodent control in Washington, D.C.
FOR EXCEPTIONAL SERVICE & LASTING RESULTS
Call N&N Consulting & Pest Control!
Do you offer thermal fogging?

Yes, we offer thermal fogging depending on the severity of the infestation. The service is priced based on square footage.

Do you offer heat or chemical treatment for bed bug control?

We more commonly use chemical treatments for cost-effectiveness, but we also offer heat treatments.

Do you use eco-friendly products?

Yes, we have a selection of products/ chemicals and we commonly try to use eco-friendly products first.

How often do I need service?

Depending on the severity of your pest issue, we would recommend monthly, twice monthly, or quarterly service.
More Common Questions
How do you know you have gotten rid of rats and mice completely?
While a trap may capture one or more vermin, it's impossible to know just by looking whether or not those captured are the extent of your problem. Typically, our technicians will remove the captured critters, reset the trap, and come back and check it again a day or two later. Once a few consecutive inspections have revealed no new trapped rodents, then we can safely assume the problem is taken care of.
How do you get rid of rats and mice?
Removing rats and mice typically involves strategically placing traps around areas where these creatures are known to travel. Have you found droppings in your kitchen? We'll place traps near areas where it appears rats and mice can get in from. It's critical to make sure placement is correct so that rodents fall into them with ease—they may be small, but they aren't stupid and they will find ways to evade traps if they catch on.
How do rats and mice get in?
Rats and mice typically enter a home or business through a hole in the exterior envelope. In some cases, this hole may be something they have carved themselves. In others, it may be the result of wear and tear or materials wearing out. It may also be from an improperly-sized hole made for something like an HVAC duct or a sewer line. Rats and mice can also swim, and some have even been known to get into homes by crawling through pipes! For businesses, however, the most common way a rat or mouse could get in is by leaving a door propped open, particularly one near a dumpster or other strong odor source. Don't leave your doors propped open.
For more information about our world-class rat and mouse control, contact N & N Consulting & Pest Control today!
Wonderful

"They were very informative.  They've been wonderful here in the pavilion."

- Anastasia W.

Excellent Service

"If I have any issues I just speak with the owner and he handles everything always."

- Belinda J.

Pleasant

"Great to work with, easy to get along with, and pleasant."

- Lois S.

Very Satisfied

"We were very satisfied. We are using them for many years now."

- Sheila B.

Thorough & Informative

"He made helpful suggestions and the price was very reasonable! I will definitely be using them again."

- Katherine G.