Spider Control Affordable Pest Control Services
Washington, D.C. Spider Control
Skilled Pest Management Professionals Serving the DMV
While spiders are often beneficial, you don't want to let them take over your home. If it seems like there are webs popping up all over the place, it's time to bring in the professionals from N & N Consulting & Pest Control. Using premium-quality, eco-friendly products and proven methods, we quickly and effectively handle any spider problem thrown our way.
Whether you are interested in preventative treatments or have an infestation that needs to be taken care of right away, we've got your back. Our pest control technicians have undergone extensive training and are familiar with all of the most common spider hideouts.
N & N Consulting & Pest Control has extensive experience treating all different types of spiders, including:
House spiders
Hobo spiders
Black widows
Cellar spiders
Brown recluse spiders
Jumping spiders
Wolf spiders
Grass spiders
For professional spider control in Washington, D.C., call (301) 945-7178 or send us a message online.
Quality Service at a Reasonable Price
At N & N Consulting & Pest Control, we never want you to skip out on necessary pest control services because you are afraid you can't afford them. As a family owned and operated company, we understand the importance of a safe and comfortable home, which is why we are proud to offer some of the most competitive pricing in the industry, without ever compromising on quality. Our team lives by our motto "Quality Service at a Reasonable Price" so you can enjoy the spider-free home that you deserve.
Choose N & N Consulting & Pest Control effective and affordable spider control in Washington, D.C.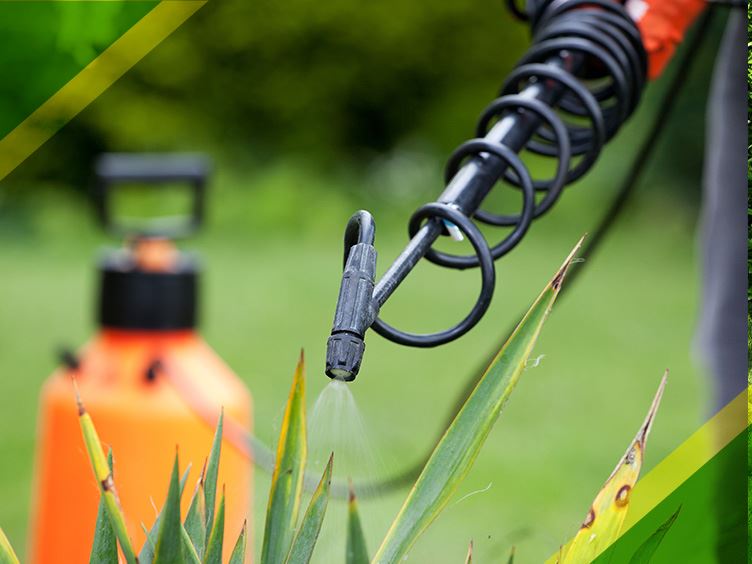 N & N Consulting & Pest Control provides Quality Service at a Reasonable Price. Call (301) 945-7178 today for spider control in Washington, D.C.
FOR EXCEPTIONAL SERVICE & LASTING RESULTS
Call N&N Consulting & Pest Control!
Do you offer thermal fogging?

Yes, we offer thermal fogging depending on the severity of the infestation. The service is priced based on square footage.

Do you offer heat or chemical treatment for bed bug control?

We more commonly use chemical treatments for cost-effectiveness, but we also offer heat treatments.

Do you use eco-friendly products?

Yes, we have a selection of products/ chemicals and we commonly try to use eco-friendly products first.

How often do I need service?

Depending on the severity of your pest issue, we would recommend monthly, twice monthly, or quarterly service.
More Common Questions
Why do I have a spider problem?
There are a few reasons why you might be experiencing a spider problem.
Spiders will enter a home for:
Shelter: Spiders seek shelter in dark, cluttered areas such as closets, garages, and basements.
Breeding: Spiders can sense one another, which means they will enter a home if there appear to be potential mates.
Food: Just as spiders can sense one another, they can sense other pests (including moths, ants, cockroaches, etc.). Since they feed on other insects, they are eager to go where their food source is plentiful. Unfortunately, this often means that spider infestations are signs of other infestations.
How do I get rid of spiders?
Once a spider infestation is established, it is best to bring in a trained pest control technician to take care of the problem. Our Washington, D.C. spider control experts provide comprehensive and reliable service, every time.
How can I keep spiders away?
Keeping spiders away can be done with a combination of things: routine pest control services, a regular cleaning schedule, and the elimination of clutter. It can also be helpful to seal any common pest entry points to your home such as cracks in the foundation, window gaps, and holes in the roof.
Are spiders dangerous?
As scary as they may appear, most spiders are not dangerous. Exceptions to this statement include black widows and brown recluse spiders. It is advised that you seek medical attention if you were bitten by either of these spiders, especially if you are experiencing side effects.
Got spiders? N & N Consulting & Pest Control is here to help. Give us a call to schedule spider control in Washington, D.C.

Wonderful

"They were very informative.  They've been wonderful here in the pavilion."

- Anastasia W.

Excellent Service

"If I have any issues I just speak with the owner and he handles everything always."

- Belinda J.

Pleasant

"Great to work with, easy to get along with, and pleasant."

- Lois S.

Very Satisfied

"We were very satisfied. We are using them for many years now."

- Sheila B.

Thorough & Informative

"He made helpful suggestions and the price was very reasonable! I will definitely be using them again."

- Katherine G.