Bee Control Affordable Pest Control Services
Washington D.C. Bee Control
Local Bee Relocation & Removal Pros
Even though bees may seem remarkably small and inconsequential, their role in our ecosystem can't be overstated. As bees have had their hives destroyed and their homes razed, their numbers have begun to dwindle. With fewer bees, more and more plants that rely on them for pollination are unable to reproduce, resulting in their eventual dying off. Animals that depend on these plants then struggle to find food, and we ourselves struggle to find food when these plants and the animals that consume them can't find food either.
Give us a call for help with any type of bee, including:
Honeybees: Your typical bee with black and gold stripes and fuzzy midsections. A hive can exist anywhere from a hole in a tree to an abandoned birdhouse.
Carpenter bees: These types of bees are a prolific nuisance, as they make their hives in untreated wood. Carpenter bees can cause thousands of dollars of damage to a home if they are able to gain access to things like roof decking or home framework.
Bumblebees: Bumblebees also have distinct black and gold striping, but their body shape is much different. Bumblebees are typically rounder and larger in size, and are generally more aggressive than honeybees due to their ability to sting repeatedly without dying.
At N & N Consulting & Pest Control, we take bee control seriously. While we recognize that you might not want to share your property with neighbors that can dole out some painful (and sometimes deadly) stings, we also recognize the importance of moving bees carefully and humanely. Our bee control services are dedicated to protecting these delicate workers of nature, ensuring that the hive can continue where it is safe to do so.
Tired of bees and wasps constantly threatening your outdoor space? Call N & N Consulting & Pest Control at (301) 945-7178 for an appointment today.
Unlike bees, wasps and hornets are not in a fragile state in the world, are not endangered, and are not the friendliest of neighbors to share with nature. Wasps and hornets are almost always quick to anger and can be extremely hostile to humans. They can sting multiple times, and their large size makes them particularly intimidating to almost anyone, especially those who might be allergic to bee venom.
Wasps have a tendency to build their nests directly on our homes and businesses, including under awnings or under the eaves of our roof for cover from the sun and proper protection. A single nest can produce dozens and even up to hundreds of eggs, and that means a single hatching season can exponentially increase the wasp population in an area. Don't hesitate to reach out to a trained pest professional for help dealing with your wasp or hornet problem.'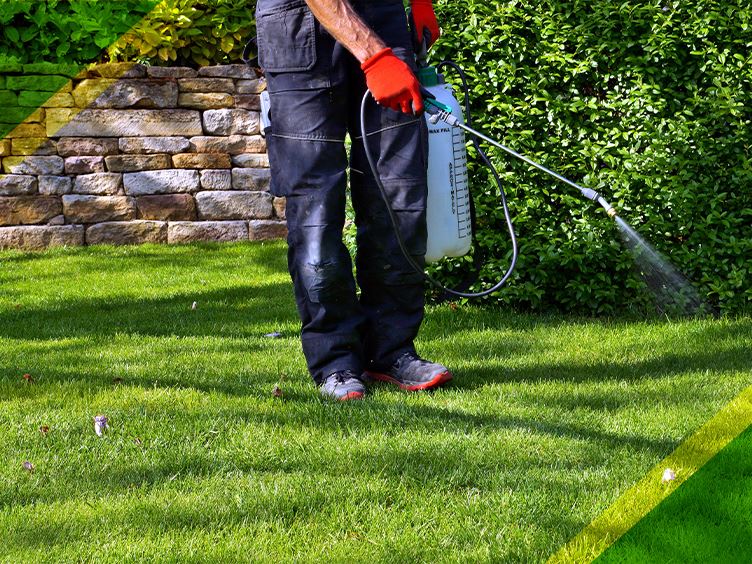 N & N Consulting & Pest Control provides Quality Service at a Reasonable Price. Call (301) 945-7178 today for bee control in Washington, D.C.
FOR EXCEPTIONAL SERVICE & LASTING RESULTS
Call N&N Consulting & Pest Control!
Do you offer thermal fogging?

Yes, we offer thermal fogging depending on the severity of the infestation. The service is priced based on square footage.

Do you offer heat or chemical treatment for bed bug control?

We more commonly use chemical treatments for cost-effectiveness, but we also offer heat treatments.

Do you use eco-friendly products?

Yes, we have a selection of products/ chemicals and we commonly try to use eco-friendly products first.

How often do I need service?

Depending on the severity of your pest issue, we would recommend monthly, twice monthly, or quarterly service.
More Common Questions
Is it true that bees can only sting once before they die?
Partially. Honeybees have a barbed stinger that latches into their victim. When they pull free, the stinger essentially tears the bottom out of the bee's abdomen, killing them. Bumblebees, carpenter bees, wasps, and hornets, on the other hand, do not have a barbed stinger and will sting to their heart's content. This is one reason why honeybees tend to be docile around humans while the others tend to be more aggressive in nature.
How do you remove a wasp nest?
Wasp nests are difficult to remove because they are typically packed with insects and they are typically at some height off the ground. The process generally involves spraying the nest with a product that quickly neutralizes the nest and eliminates any adult bugs present (although it may not do so immediately). After a day or so has passed, a technician will return to your home and remove the now-defunct nest and dispose of it. Wasps will not take over an abandoned nest, but they can take other nests as a sign of a good place to build one of their own.
Are wasps good for my plants?
Not in the same way bees are. Wasps do not produce honey, and therefore they do not gather pollen like bees do. While wasps do provide a critical food source for other insects, some of which may be good for your garden, you won't really be doing your outdoor space a disservice by eliminating wasps.
Choose N & N Consulting & Pest Control for all of your wasp and hornet control needs! Contact us today for more information.
Wonderful

"They were very informative.  They've been wonderful here in the pavilion."

- Anastasia W.

Excellent Service

"If I have any issues I just speak with the owner and he handles everything always."

- Belinda J.

Pleasant

"Great to work with, easy to get along with, and pleasant."

- Lois S.

Very Satisfied

"We were very satisfied. We are using them for many years now."

- Sheila B.

Thorough & Informative

"He made helpful suggestions and the price was very reasonable! I will definitely be using them again."

- Katherine G.